Recent Colloquium
EVOLUTION AND INSTABILITY OF BONDI ACCRETION
Associate Professor, Dhirubhai Ambani Institute of Information and Communucation Technology, Gandhinagar, Gujarat
Tuesday, July 4th 2017 at 3:30 PM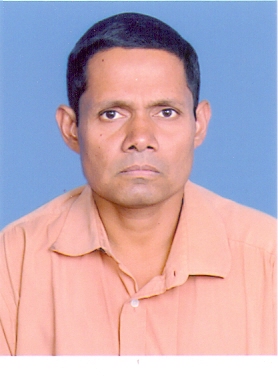 Abstract
Stationary spherically symmetric transonic (Bondi) accretion is a paradigm in astrophysical fluid dynamics. We, however, show that in the stationary regime this process cannot be physically realisable because its mathematical solution lies along a separatrix a1d passes through a saddle point in the phase portrait of the flow. We argue that the transonic solution is owed actually to the dynamics. In studying the dynamic effects, we subject the stationary flow to a time-dependent radial perturbation, with the equation of the perturbation containing nonlinearity up to any arbitrary order. Casting the perturbation as a standing wave on subsonic solutions, and maintaining nonlinearity in it up to the second order, we get the time-dependence of the perturbation in the form of a Li\'enard system. A dynamical systems analysis of the Li\'enard system reveals a saddle point in real time, with the implication that instabilities will develop in the accreting system when the perturbation is extended into the nonlinear regime. The instability of initial subsonic states also adversely affects the temporal evolution of the flow towards a final and stable transonic state. We provide numerical support in favour of this claim.
About the speaker
Qualifications: M.Sc. in Physics from Calcutta University. CSIR JRF/SRF in Theoretical Astrophysics at the Indian Association for the Cultivation of Science, Kolkata. PhD awarded by Jadavpur University.
Area of specialisation: Astrophysical fluid dynamics and nonlinear dynamics.
Post-doctoral experience: Harish-Chandra Research Institute, Allahabad. Inter-University Centre for Astronomy and Astrophysics, Pune. Homi Bhabha Centre for Science Education, Tata Institute of Fundamental Research, Mumbai.
Industrial Experience: Research and Development Group, Compagnie Generale de Geophysique India Pvt. Ltd., Mumbai.
Academic Position: Assistant Professor and Associate Professor, Department of Physics, Jaypee University of Engineering and Technology, Raghogarh, Guna, Madhya Pradesh.
Current Position: Associate Professor, Dhirubhai Ambani Institute of Information and Communucation Technology, Gandhinagar, Gujarat.
General Research Experience: Published 22 research papers in peer-reviewed journals of astrophysics, general relativity, nonlinear dynamics, condensed matter physics, nuclear physics and geophysics. Published 9 papers in the proceedings of scientific conferences, 1 book article and 3 papers as invited contributions to special issues. Reviewer of Springer and Nature Publishing Group journals. Principal investigator of the research projects of 5 students and partly supervised 5 other projects. Presently supervising a doctoral scholar. Chaired 2 sessions in an international conference on fluid mechanics. Presented 7 colloquia/invited talks, 7 papers and 35 seminars at various institutes. Participated in 8 international and 17 national conferences.