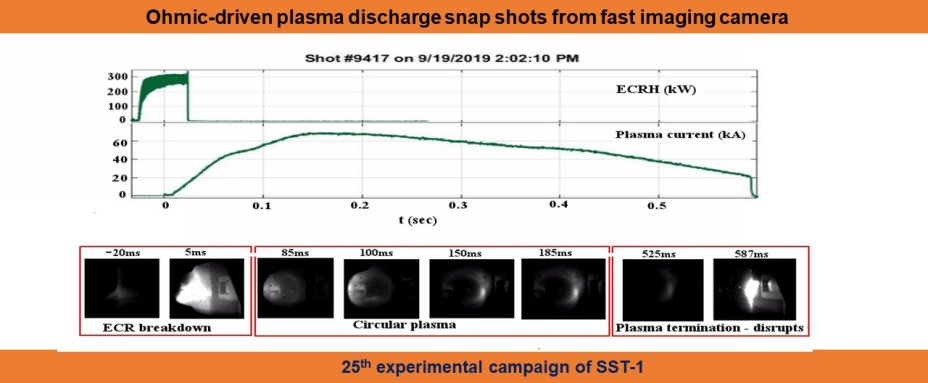 Institute for Plasma Research is an autonomous R & D organization under the authority of Department of Atomic Energy (DAE), Government of India situated near west banks of river Sabarmati in Gujarat, India. This institute is largely involved in theoretical and experimental studies in plasma science including basic plasma physics, magnetically confined hot plasmas and plasma technologies for industrial application. The institute owns two operational tokamaks (a machine for controlling thermonuclear fusion) - ADITYA and Steady State Tokamak (SST) - 1. FCIPT, ITER-India and CPP-IPR, located in Gandhinagar and Guwahati are three divisions under IPR.
IPR Newsletter Issue 78 January 2020
National Symposium for Commemorating 30-years of
27th and 28th January 2020
Click here
to Visit Symposium Site and Registration
Conference on Plasma Simulation (CPS) January 23-24, 2020
23rd and 24th January 2020
Vikram Sarabhai National Science Day 2020
1st -2nd of February 2020
Online Registration
is on till 6th January 2020
Topics for Competetions:
1. Models : General Science
2. Quiz : General Science
3. Essay, Speech and Skit : Indian Contribution to Science and Technology and Betterment of life.
4. Poster: History of Indian Science and technology
5. Teachers Educational models are free topics but should be new.
25th Experimental campaign of SST-1

A video of plasma discharge




Release of My Stamp & Special Cover

to mark World Record of Continuous













---