gleeble 3800 systems
Contact: Mr.Alpesh Patel (akpatel AT ipr.res.in),
Ph.No: +91-79-2396 4112/2239
Fax: +91-79-2396 2277
Leaflets: GLEEBLE 3800 SYSTEMS 2018
The Gleeble 3800C is a fully integrated digital closed-loop control thermal and mechanical testing system. Feature like, easy-to-use Windows based computer software in combination with an array of powerful processors provides user friendly interface to create, run and analyze the data from thermal-mechanical tests and physical simulations programs.
Gleeble 3800 system uses direct resistance heating system to heat the specimens at rates up to 10,000°C/second, or can hold steady-state equilibrium temperatures.
General Specifications of Gleeble 3800 System:
Maximum heating rate - 10,000°C/second

Maximum cooling rate - 10,000°C/second with quenching system

Maximum stroke rate - 2000 mm/second

Maximum force - 10 ton in tension and 20 ton in compression

Specimen
Specimen Geometry: Round, square and flat
Specimen Size: 5mm dia. - 20mm dia. for round specimen
5 mm - 20 mm square for square specimen
2mm - 50mm thick flat specimen
Applications of Gleeble 3800 system:
Materials Testing
Hot tensile testing on many differentspecimen geometries

Hot compression testing

Develop stress vs. strain curves

Melting and solidi?cation

Nil strength testing

Hot ductility testing

Dilatometry/phase transformation

Stress relaxation studies

Creep/stress rupture

Fatigue
Thermal fatigue
Thermal-mechanical fatigue
Process Simulation
Continuous casting

Hot rolling

Forging

Extrusion

Weld HAZ cycles

Upset butt welding

Diffusion bonding

Continuous strip annealing

Heat treating

Quenching

Sintering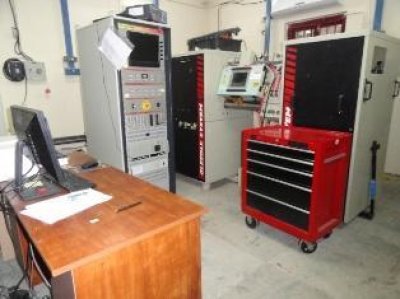 Gleeble 3800 system at our division