Jodhpur 2022
National Symposium on Plasma Science & Technology (Plasma-2022)
---
The annual conference of the
Plasma Science Society of India (PSSI)
, the National Symposium on Plasma Science & Technology (Plasma-2022) which was held at the Indian Institute of Technology, Jodhpur during 12-14 Dec, 2022.
As a long-term initiative of the Outreach Division of IPR, the exhibition of plasma is proposed to be held at the venues of all the forthcoming Plasma conferences for the benifit of the plasma community as well as to introduce the area of plasma science & technology to the students of the host institution.
"The 4th State Plasma Exhibition" was organized at the Jodhpur Club in the IIT-Jodhpur campus during 12-14 Dec, 2022. This exhibition had over 25 exhibits related to plasma, its applications and fusion as well as popular talks on plasma for students of classes 8-12 as well as 1st year BTech students.
The exhibition was inaugurated by Director IIT-Jodhpur, Prof. Santanu Chaudhury. Students from schools of Jodhpur as well as students, staff and family members of staff of IIT-Jodhpur attended the exhibition. The exhibition also had popular talks on plasma and its applications. Over 800 visitors visited the exhibition. This event was coordinated by Dr. Prabhat Jaiswal and Dr. Shahab Ahmad of the Dept. of Physics, IIT-J.

Inaguration of the exhibition by Director, IIT-Jodhpur, Prof. Santanu Chaudhury

Director, IIT-Jodhpur, visiting the exhibition and interacting with the student volunteers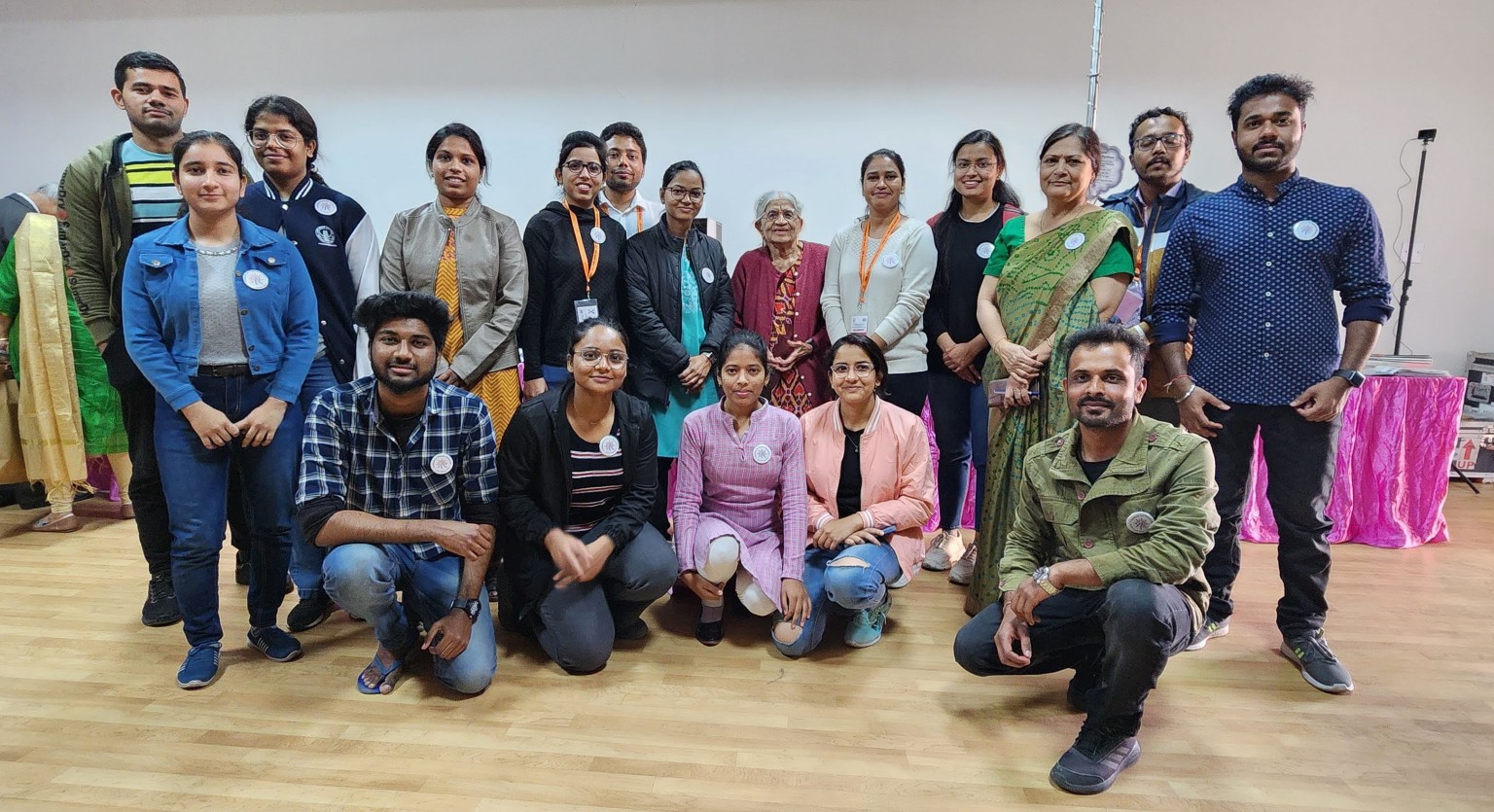 Student volunteers of IIT-J with Prof Bimla Buti

Prof. Buti visiting the plasma exhibition


Student volunteers explaining the exhibits to visitors

School students at the exhibition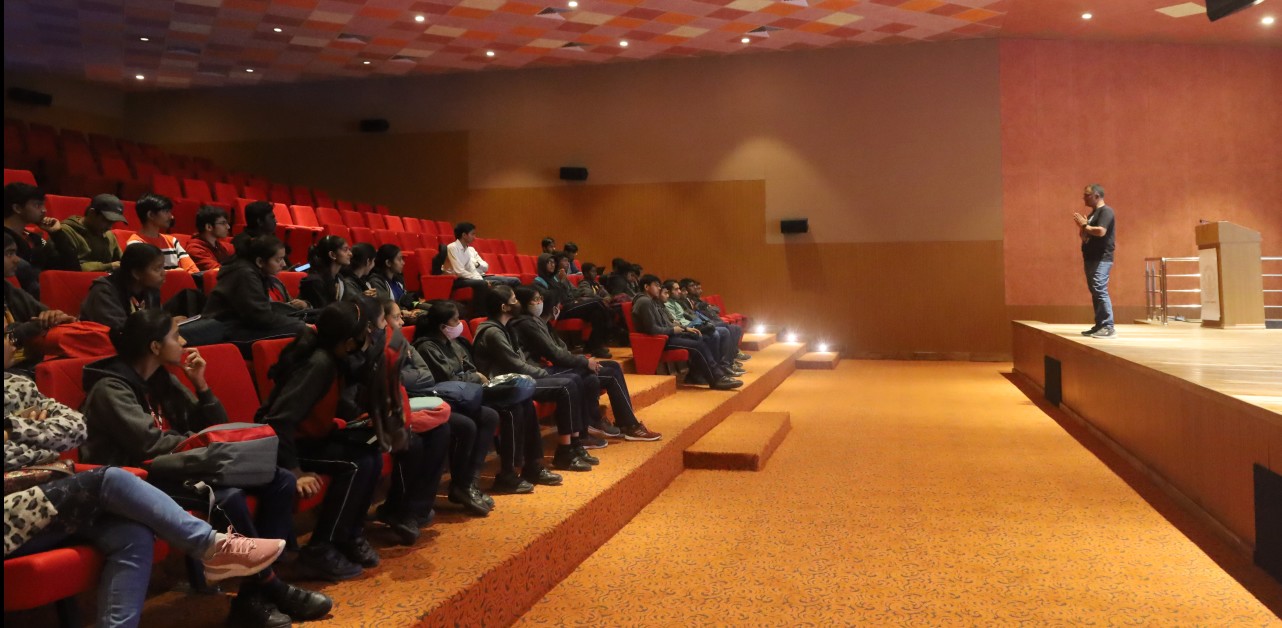 Popular lecture on plasma in progress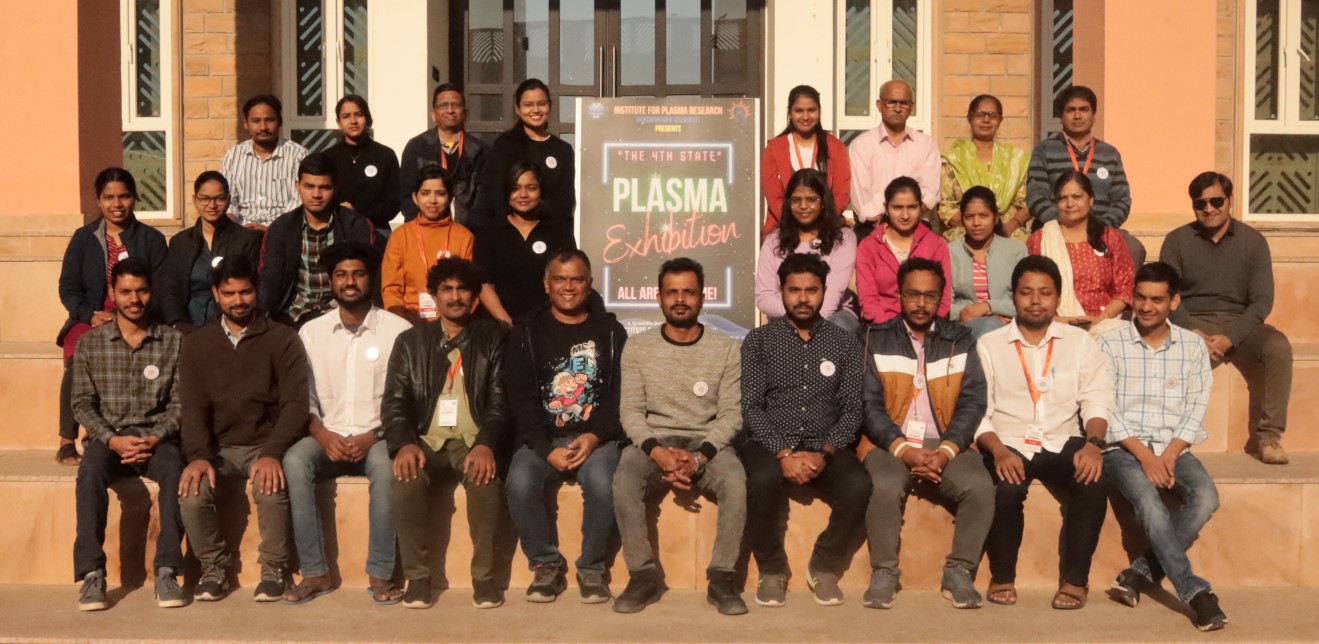 Student volunteers and coordinating faculty from Dept of Physics, IIT-J with IPR Outreach members.
---
© IPR, 2017-22