Palanpur July 2023
Plasma Outreach Programme (Rural)
Vidyamandir Trust, Palanpur (Gujarat)
---
IPR Outreach conducted a week-long scientific outreach programme (Rural) at the main campus of the Vidyamandir Trust, Palanpur, Gujarat during 25-27 July, 2023. This program is part of IPR's rural scientific outreach activity in the state of Gujarat. The programme consisted of an exhibition on plasma, its applications as well as introductory talks on plasma for visiting students.
The event was inaugurated by Ms. Manjula Sachin, Assistant Director (English medium), Vidyamandir Trust.
For this exhibition, 83 UG students from various schools under the Vidyamandir Trust were trained by IPR team to explain the exhibits to visiting students in their local language.
Eight science teachers from Vidyamandir Trust were also imparted training on plasma, its applications and nuclear fusion.
Over 5000 students and general public visited the exhibition at Vidyamandir Trust.

View of the exhibition of Plasma and its applications at Bharathiar University, Coimbatore



Inauguration of the event

Introducing plasma to visiting students

IPR staff introducing plasma and training the volunteers




Student volunteers explaining the exhibits to visitors

Training programme in plasma for science teachers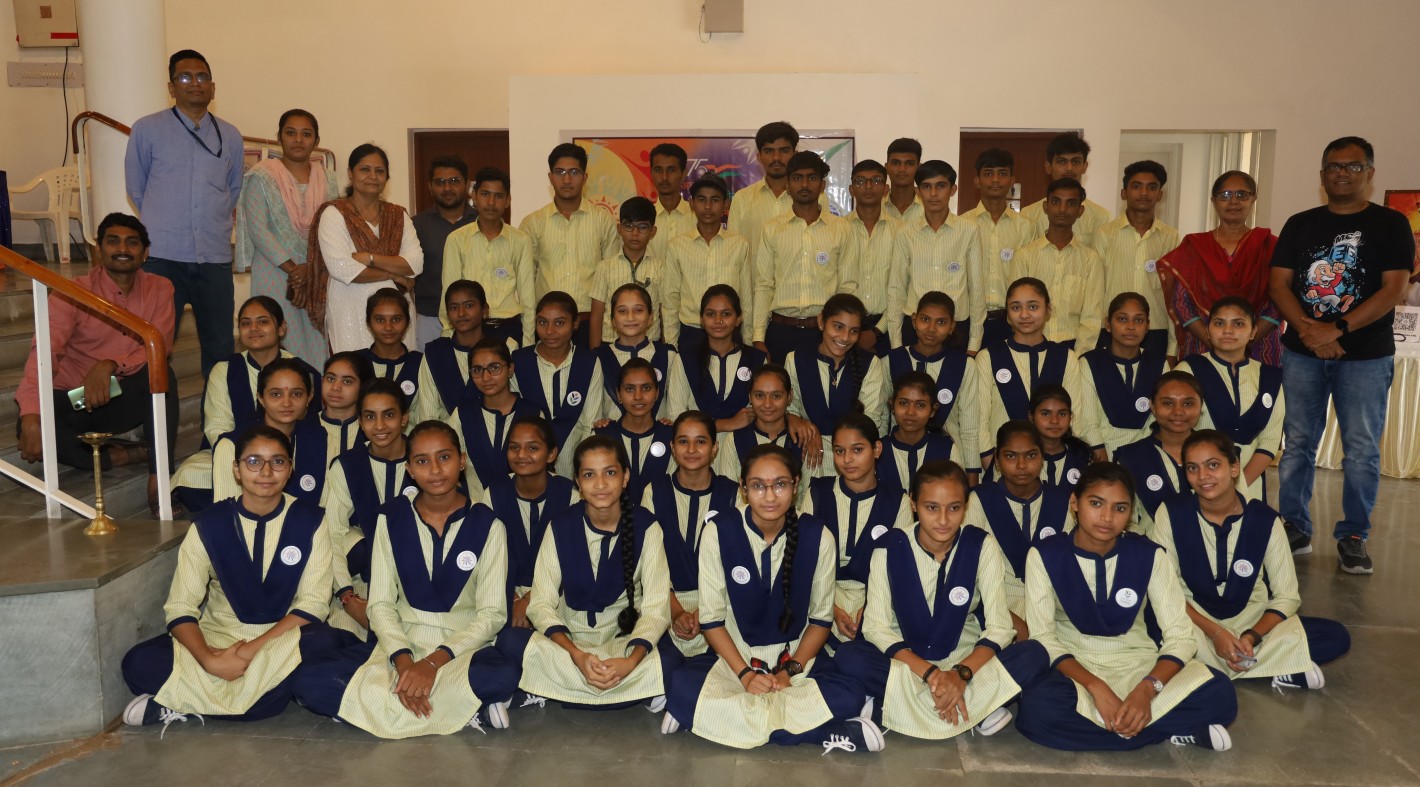 IPR team with the scientific volunteers from Vidyamandir Trust, Palanpur
---
© IPR, 2023