Puttur Aug 2023
Plasma Outreach Programme (Rural)
Vivekananda College of Arts, Science & Commerce
---
Institute for Plasma Research (IPR), Gandhinagar (Gujarat), in association with the Vivekananda College of Arts, Science & Commerce, Puttur, Karnataka, organized an exhibition on Plasma, the fourth state of matter during 30-August to 1 September, 2023. This program is part of IPR's rural scientific outreach activity in the state of Karnataka. The programme consisted of an exhibition on plasma, its applications, introductory talks on plasma for visiting students as well as a training program for science teachers on plasma and its applications and nuclear fusion.
The event was inuagurated by Prof. C. H. Ishwara Chandra, Dean, GMRT Observatory, (TIFR), Pune. Dr. K. P. Bhat, President Vivekananda Vidyavardhaka Sangha, Puttur, presided over the function.
For this exhibition, 50 science students from BSc Physics and engineering of Vivekananda college were trained by IPR team to explain the exhibits to visiting students in their local language.
Over 4000 students and general public visited the exhibition at Vivekananda College.



Students trained for exhibition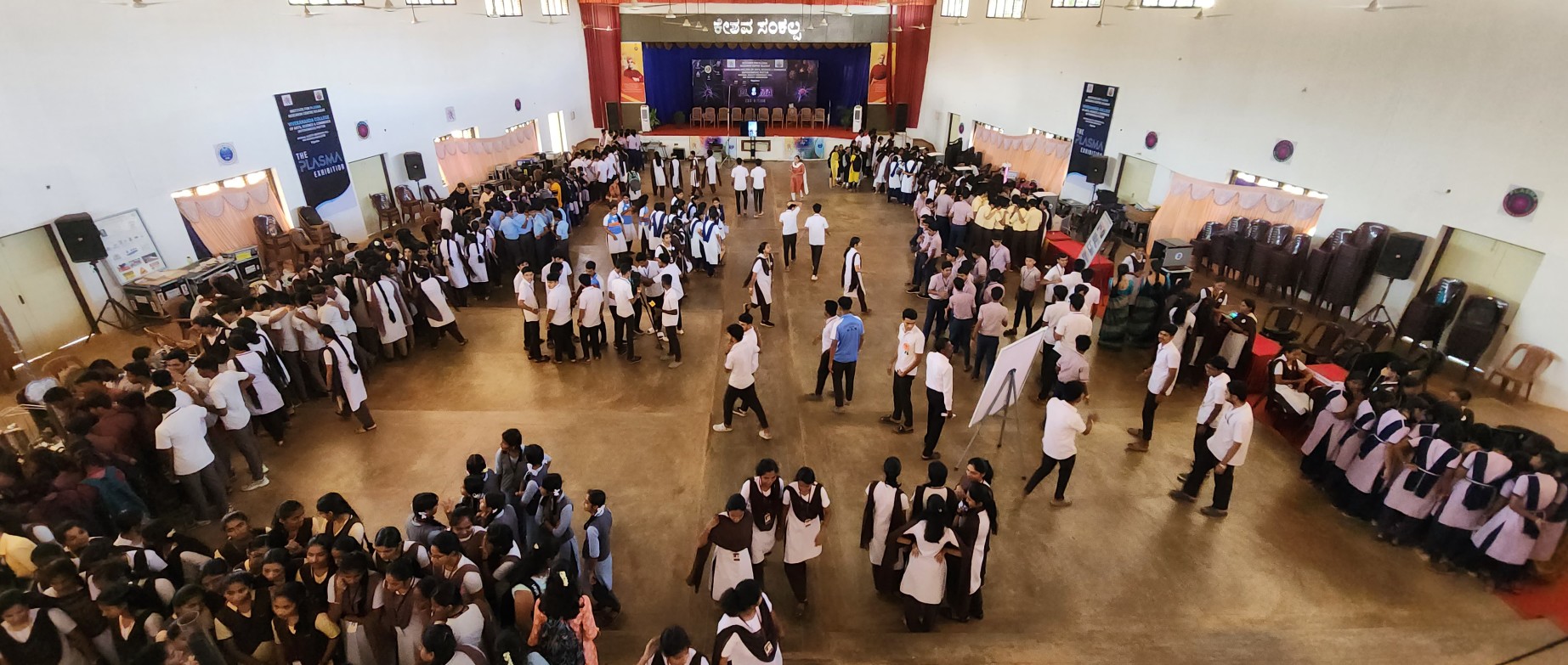 View of the exhibition of Plasma and its applications at Vivekananda College of Arts, Science & Commerce, Puttur

Inauguration of the event

Prof. C. H. Ishwara Chandra and Dr. K. P. Bhat visiting the exhibition

Students and visitors waiting to see the plasma exhibition





Student volunteers explaining the exhibits to visitors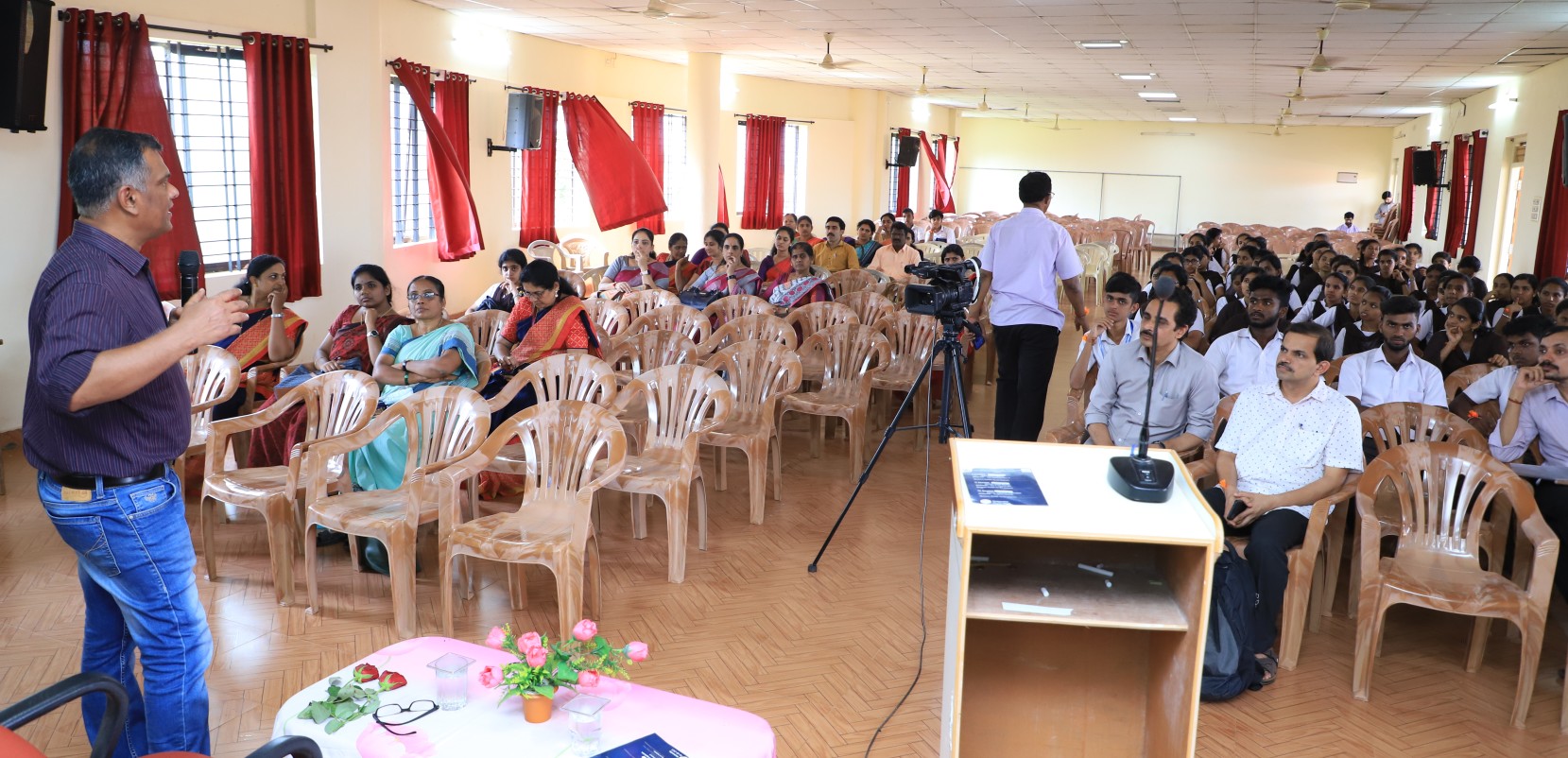 Training program for science teachers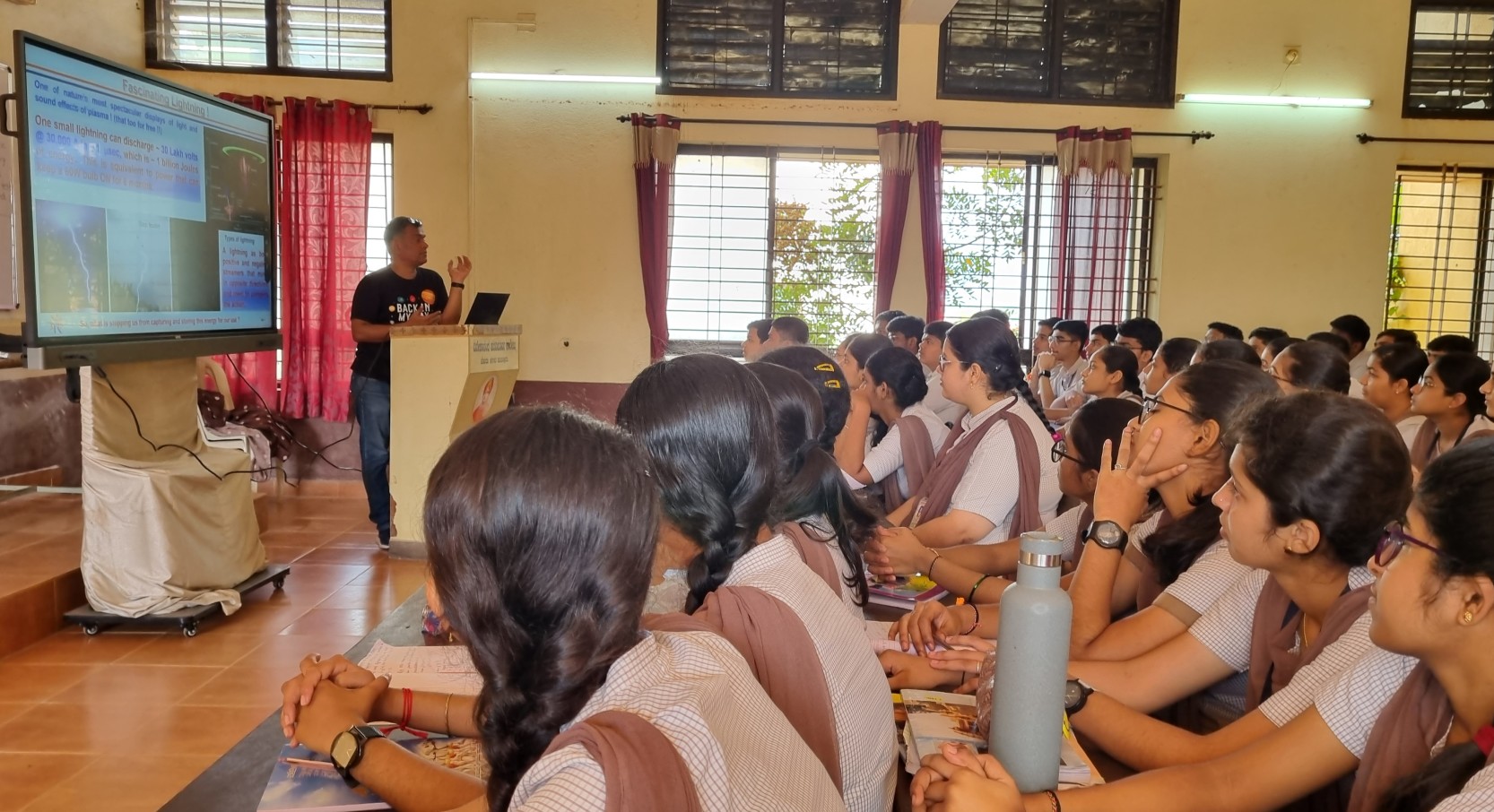 Popular talk on plasma for +2 science students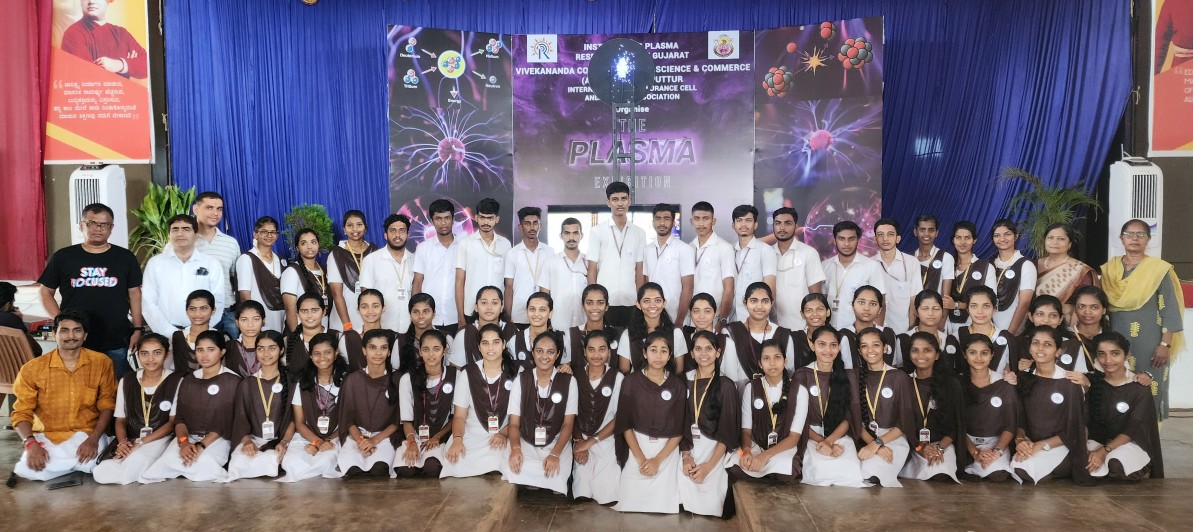 IPR team with the scientific volunteers from Vivekananda College
---
© IPR, 2023