AKAM Sirohi 2022
Rural Scientific Outreach Activity : Sirohi (Rajasthan)
Vision Rajasthan Exhibition - 2022
---
Under the auspices of "Azadi Ka Amrut Mahotsav", IPR participated in the exhibition "
Vision Rajasthan-2022
" which was organized at the Mahatma Gandhi School, Khel Kaidan, Sirohi, Rajasthan during 1-3 November, 2022. Several Departments of the Government of India participated in this 3-day exhibition.
The programme was organized by Friendz Exhibitions & Promotion Pvt. Ltd. (New Delhi) as part of the "Aspirational District Programme Initiative of the Hon'ble Prime Minister of India", at Sirohi as Sirohi is one of the Aspirational Districts listed under the Niti Aayog.
As part of this exhibition, IPR participated under the banner of DAE and exhibited several working models of plasma, its applications as well as tokamaks.
Over 5000 students and general public from Sirohi and neighbouring districts visited the IPR stall in this exhibition.
The IPR stall also received the award for the "
Stall With The Best Exhibits
" from Shri Devji Patel, (MP, Jalore-Sirohi), who earlier visited the IPR stall and interacted with the IPR staff.
"

Stall With The Best Exhibits

" award presented to IPR stall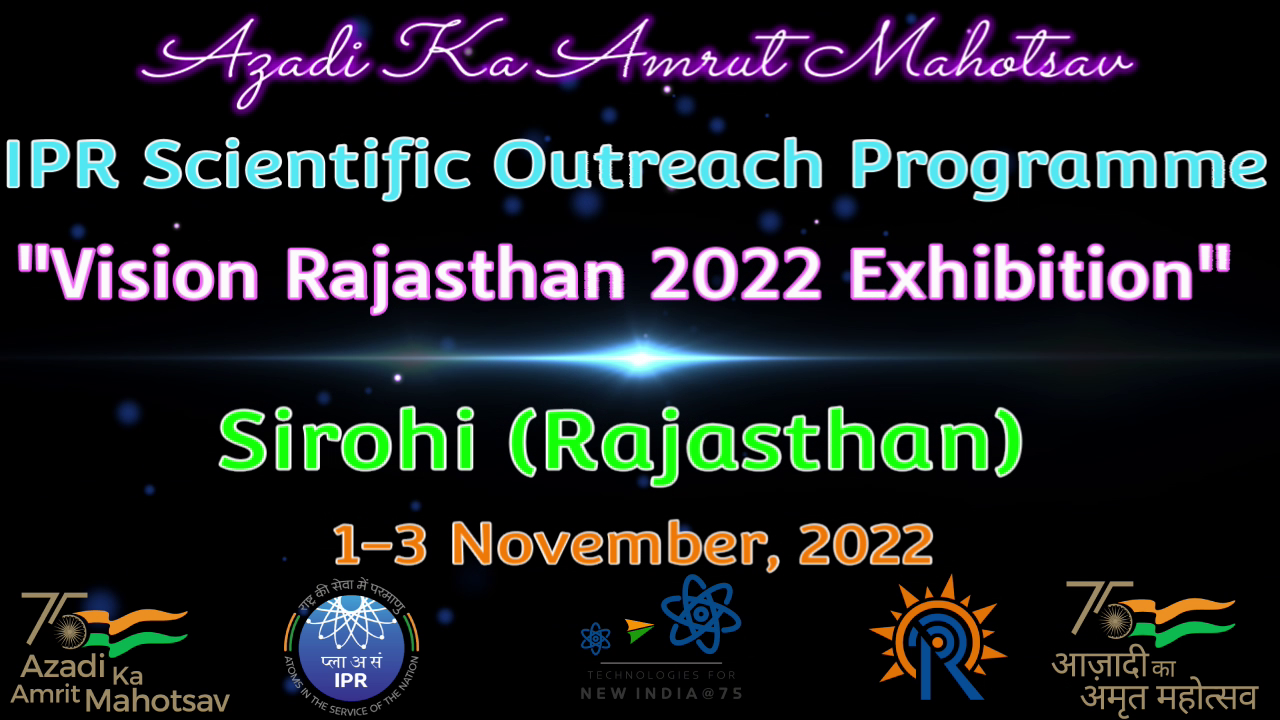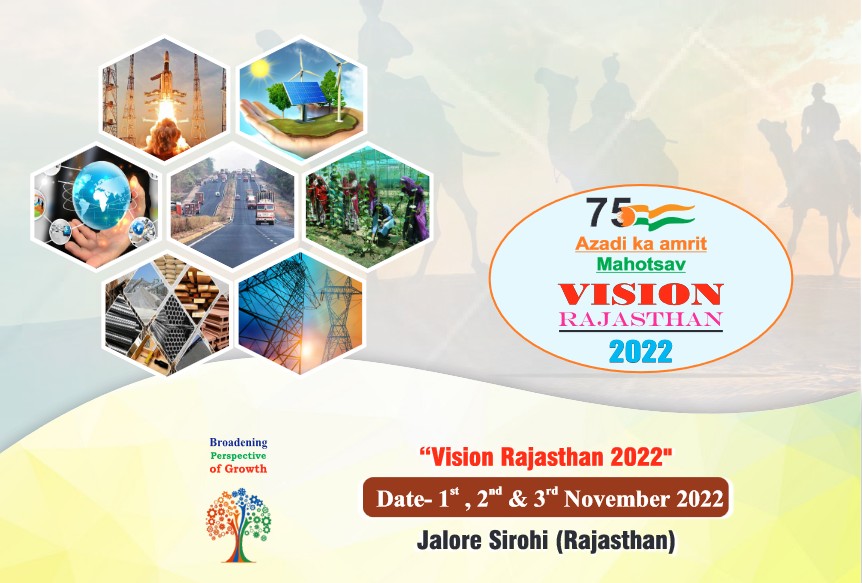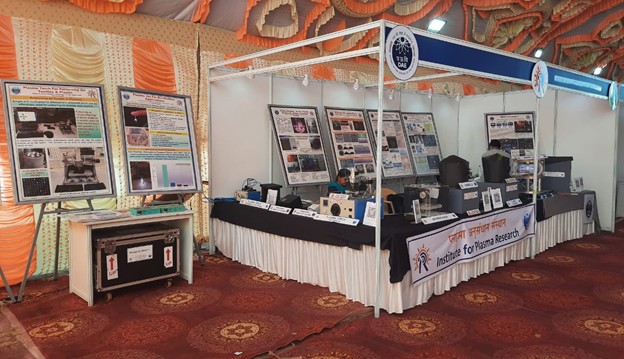 The IPR stall at the Vision Rajasthan-2022 Exhibition held at Sirohi.

(L) Shri Devji Patel, MP, Jalore-Sirohi and (R) Shri Otaram Dewasi (Ex-Minister, Govt of Rajasthan) visiting the IPR stall.

Shri Devji Patel, MP, Jalore-Sirohi, visiting IPR stall.

Students & Public visiting IPR stall

Students & Public visiting IPR stall

Students & Public visiting IPR stall

Students & Public visiting IPR stall

Students & Public visiting IPR stall

Students & Public visiting IPR stall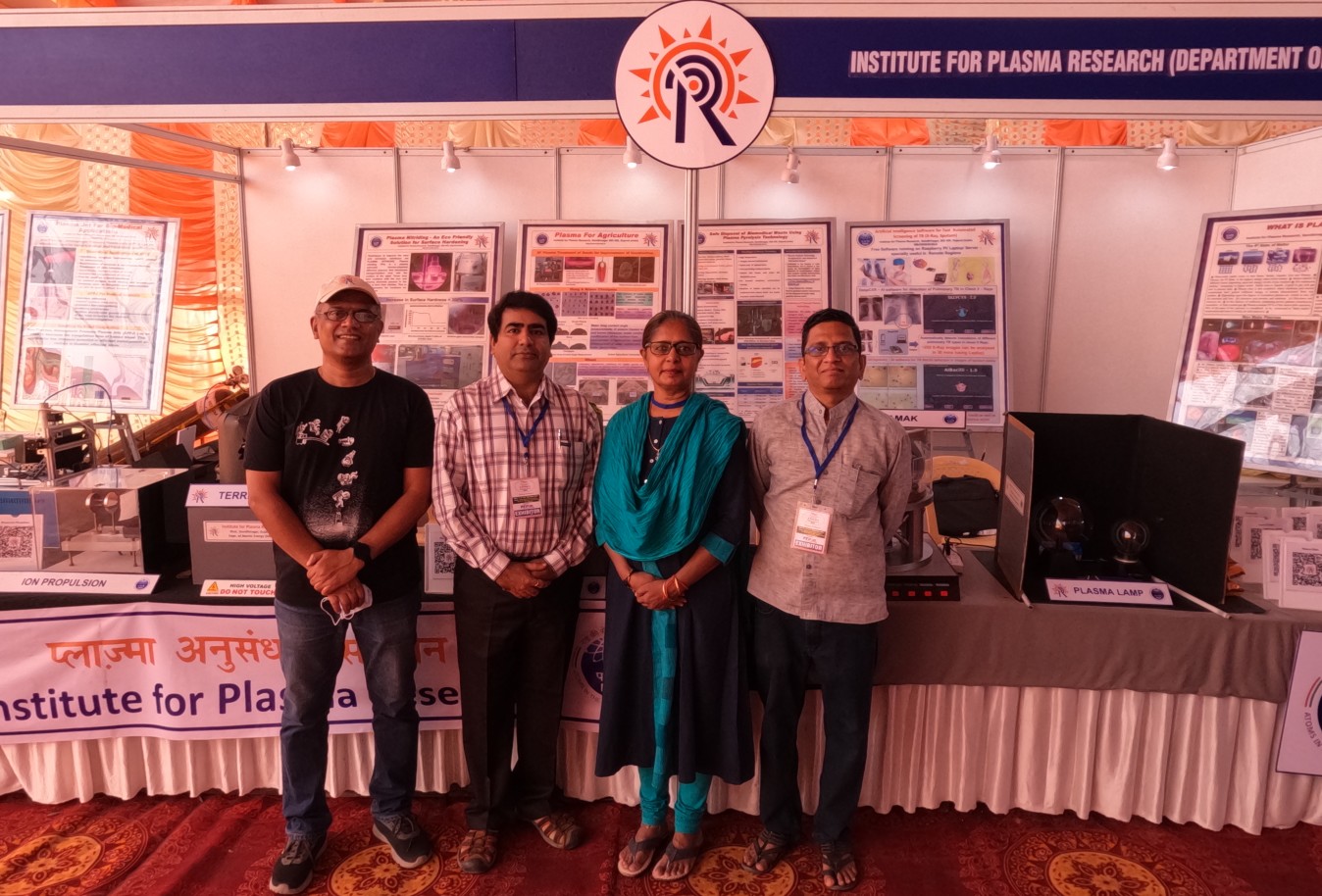 IPR Outreach team at the Vision Rajasthan-2022 Exhibition
---
© IPR, 2017-22