AKAM Surat
Rural Scientific Outreach Activity :
Vasishtha Vidhyalaya, Vav Village , Kamrej Taluka , Surat (Dt)
---
As part of the AKAM celebrations, IPR will be conducting a series of scientific outreach activities in schools of rural schools of different districts of Gujarat. The second event in the series was conducted during 22-29 April, 2022 at the
Vasishtha Vidhyalaya
, Vav Village , Kamrej Taluka , Surat (Dt). This is a Guajarati /English medium school with over 7000 students studying in classes 1-12.
The 4-day event consisted of a popular talk on plasma and its applications and exhibition of over 15 working models related to plasma and its applications. Over 1000 students of the host school as well students from nearby schools in this taluka visited the exhibition.
As part of the event, the Gujarati version of the children's comic book on plasma "
The Wonderful World of Plasma
" was also distributed to all the participating students and teachers. A set of 10 posters on plasma and a popular book on plasma "Living with Plasma" were also distributed to the visiting schools for display in their school's library.
IPR Outreach proposes to conduct such events in rural schools of Bhuj and Banaskantha districts in the coming months.
IPR Outreach staff also gave popular talks at the following institutions
(1) SSAS Institute of Technology, Kapodra, Surat,
(2) Dr. S&SS Gandhy College of Engineering & Technology, Majura Gate, Surat
(3) L.P. Savani Group of Schools, Varachha, Surat.
Images & Videos of the Event
Click on photos to view 360 degree images of the event

Click to view TV report and videos of the event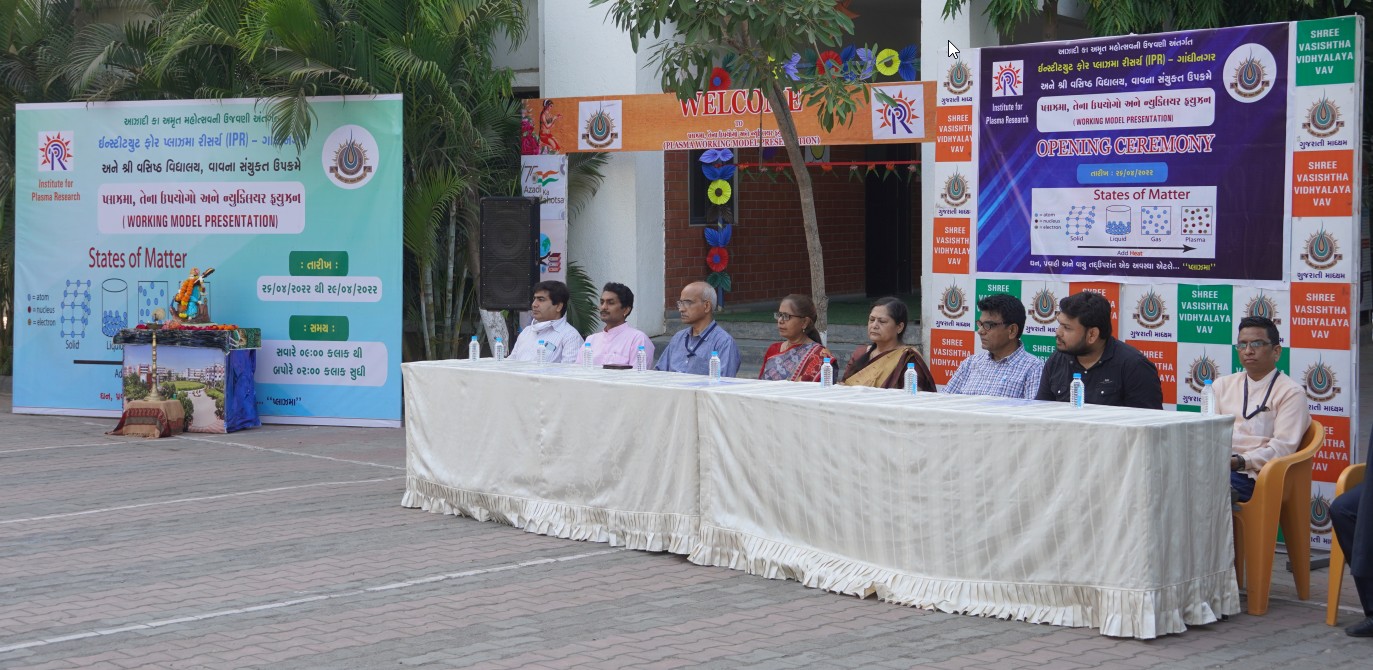 Inaguration of the event

Inaguration of the event

Trustees of the school visting the exhibition

Talk at SSAS Institute of Technology, Surat

IPR exhibition

IPR exhibition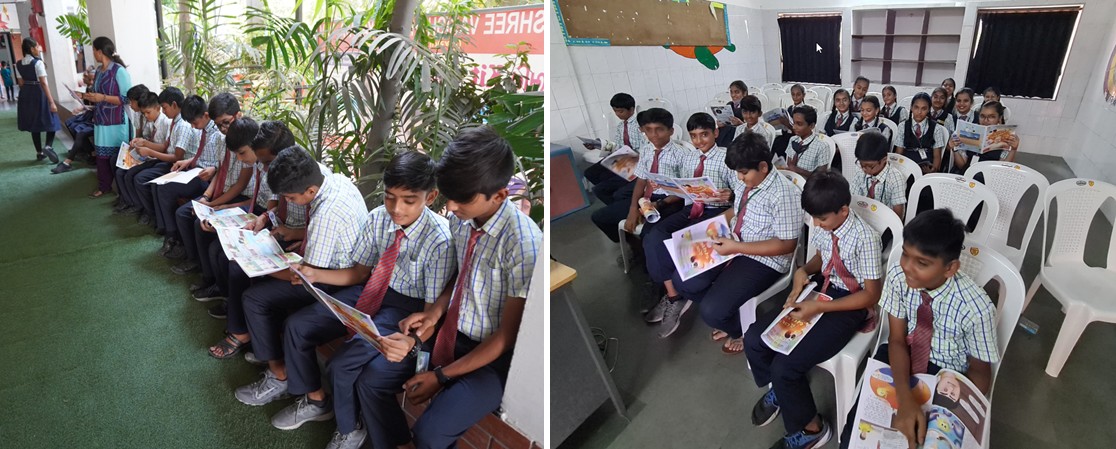 Students enjoying the comic book on plasma

IPR exhibition

IPR exhibition

IPR exhibition

IPR exhibition

IPR exhibition

Popular talk on plasma for students

Talk at S&SS Gandhy College of Engineering & Technology, Surat

IPR Exhibition

IPR Exhibition
IPR Exhibition

IPR Exhibition

IPR Team for the outreach programme at Vav, Surat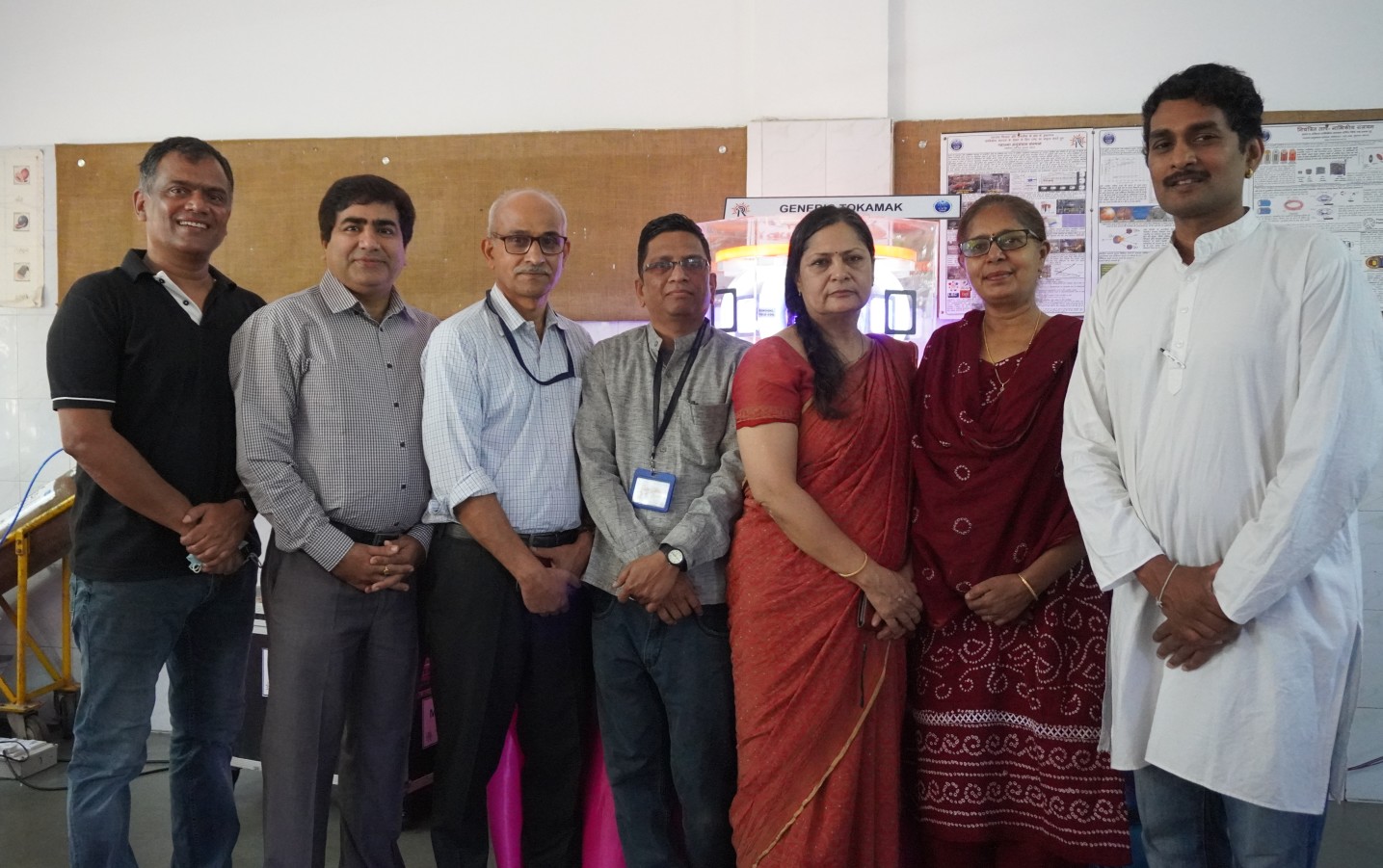 ---
© IPR, 2017-22